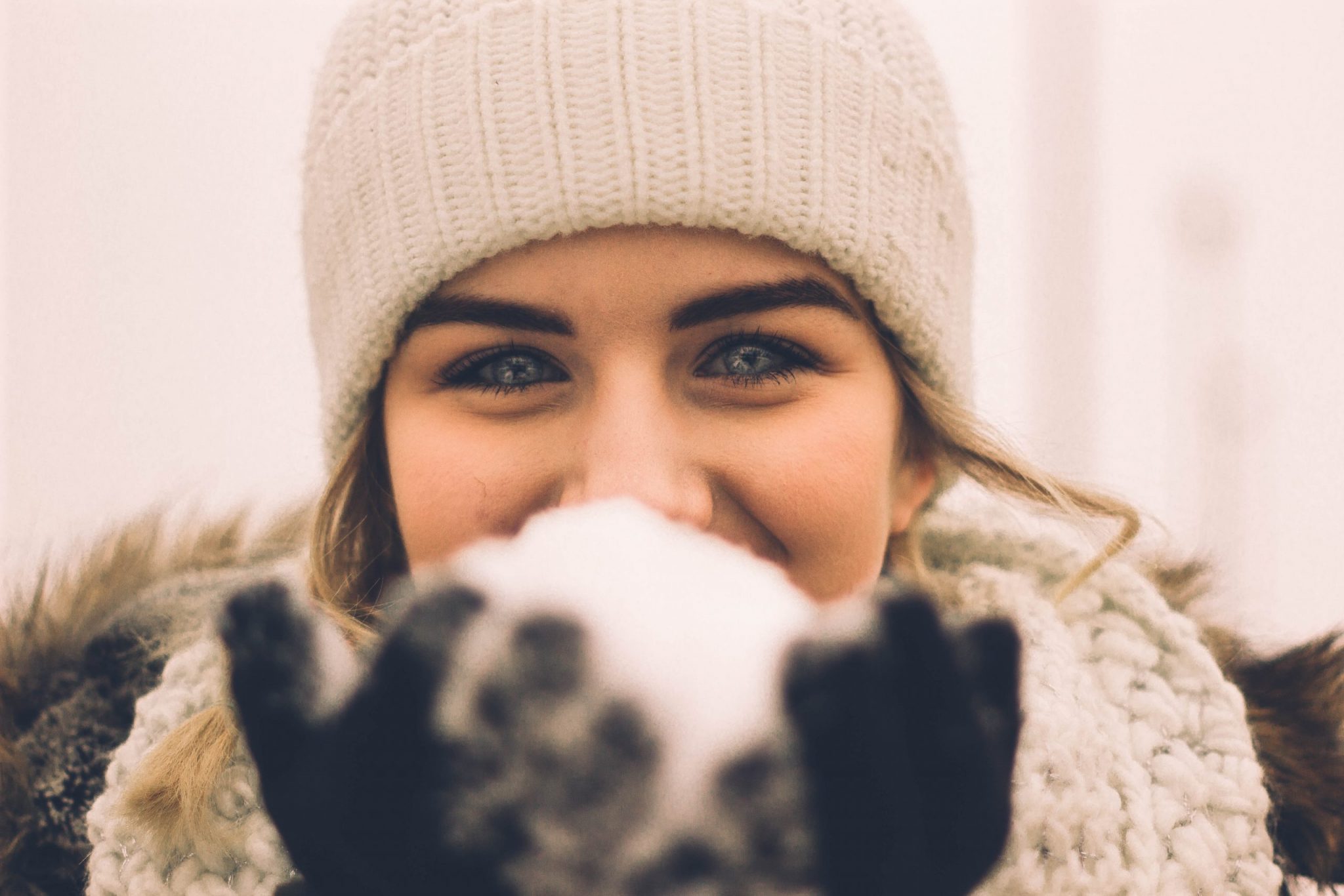 In the heat of summer, it is relatively easy to remember to wear sunscreen. For one, it prevents you from burning, which is a built-in reminder! But according to experts, we should be wearing sunscreen even when the sun isn't shining. "Every person should be wearing sunscreen, ideally one with zinc oxide, on their face, neck and chest, all year round.  The sun can still have damaging effects on the skin even in small doses throughout the year," says Dr. Jennifer Dharamsi, board-certified dermatologist and founder of Legacy Dermatology & Restoration Center in Frisco, Texas. "Even something as simple as everyday driving can put you at risk, because car windows generally only filter out UVB rays, which cause sunburn, but not UVA rays, which age you and promote skin cancer." Think you're safe in your office? "We are now learning that fluorescent lights, LED lights and the blue light from your computer can emit rays that damage our skin and cause pigmentation called melasma," says Dr. Dharamsi.
Clearly, a good year-round  sunscreen is a beauty and health essential. Dr. Dharamsi recommends ISDIN's Eryfotona Actinica, Eryfotona Ageless (an ultralight, slightly tinted formula) and ISDINCEUTICS Mineral Brush. Here are a few reasons she (as well as some moms from The Local Moms Network) are loving it.
The Ingredient List is Impressive
These products were developed by the leading sunscreen company of Spain, and both Eryfotona Actinica and Eryfotona Ageless are formulated with a top-notch mineral sunscreen to prevent sun damage, and also an enzyme that actually repairs our DNA. "In layman's terms, they've taken a naturally-occurring enzyme from plankton that specifically repairs UV-induced DNA damage, and put it into a sunscreen, so that when you deliver it to your skin, it finds and repairs underlying DNA damage that you've been accumulating over a lifetime of sun exposure.  I love that with this product, my patients get both prevention and treatment of sun damage, all in one affordable and cosmetically elegant product," says Dr. Dharamsi.
The Sun Is the Leading Cause of Skin Aging
Although we love it, the sun is responsible for an estimated 90% of our skin aging, known as photoaging.  All sunscreens protect against UVB, the rays that cause sunburn, but zinc oxide protects against both UVB and UVA, the rays that can cause photoaging and melanoma.  The enzyme in these products can also help repair pre-existing sun-induced damage that can often result in some visible improvement in signs of photoaging.
It's a Good Value
"Both Eryfotona Actinica  and Ageless come out in a very liquid, lightweight form, which gives you a very large number of doses bottle," notes Dharamsi, adding that most of her patients are able to make a single bottle last for three to six months. At around $50 per bottle, this isn't the least expensive product you'll find, but it does last longer than most others out there.
There Are a Variety of Formulas
Eryfotona Actinica is the base product without any tint.  It's a favorite for men, and women not looking for any foundation.  Eryfotona Ageless has a mild tint that helps to even the appearance of the skin and has a few extra anti-aging ingredients for those women looking for a great base and protection.  ISDINCEUTICS Mineral Brush is an on-the-go protection for reapplication throughout the day.  It is transparent, so you can appear it over make-up.  "It's like a mineral makeup with a really good protection built in," explains Dr. Dharamsi, who recommends it even for the part line of hair. "It has a dry shampoo affect. I also love it for use on ears, or for a quick touch up without reapplying makeup." Have a fussy baby that hates getting slathered in sunscreen? The powder formula could be your solution.
None of the Formulas Are Chalky
"Zinc oxide tends to give skin a white-tinted look, but the formulations from ISDIN thankfully do not," says Dr. Dharamsi. "This is especially helpful for people of color."
Here's what some of the moms of The Local Moms Network are saying about these products:
"I am loving the ISDIN Sunscreen. This is the first sunscreen I have been able to use that does not cause breakouts! Thrilled to have found a product that not only works but is clean." – Megan Sullivan, Greenwich Moms
"Before finding ISDIN, I would never wear SPF (consistently) because I would always breakout or look greasy. This is the first time I have been wearing SPF on a regular basis because I can't even tell I am wearing it and I never break out!" – Amanda Vlastas, West University Moms
"We all take such good care of our bodies, or our hair and nails, but sometimes forget about our skin. I love the lightweight feel of ISDIN's sunscreen – I never leave the house without it on my face, no matter what the season. We have to train ourselves to take better care of our skin and wearing SPF year round is a great place to start." – Melissa DeSanti, Mendham Moms
This story is sponsored by ISDIN.