Capture the fleeting moments in your life with these incredible local photographers we are featuring throughout Connecticut!  We are so excited to share these photographers with you and we hope that by showcasing them, you can take advantage of their local talent and make the time to create a special moment for you, your significant other or your family to cherish forever!
FEATURED LOCAL PHOTOGRAPHERS
Dave Dellinger is an editorial and commercial photographer, specializing in people, corporate and landscape photography with a colorful and energetic style. He is best able to express his creativity through the lens of his camera(s). Based in Westport, CT, Dave and his team are ready to create outstanding visuals for you.
website: www.davedellingerphotography.com/
facebook: @DaveDellingerPhoto
instagram: @davedellingerphoto
email: [email protected]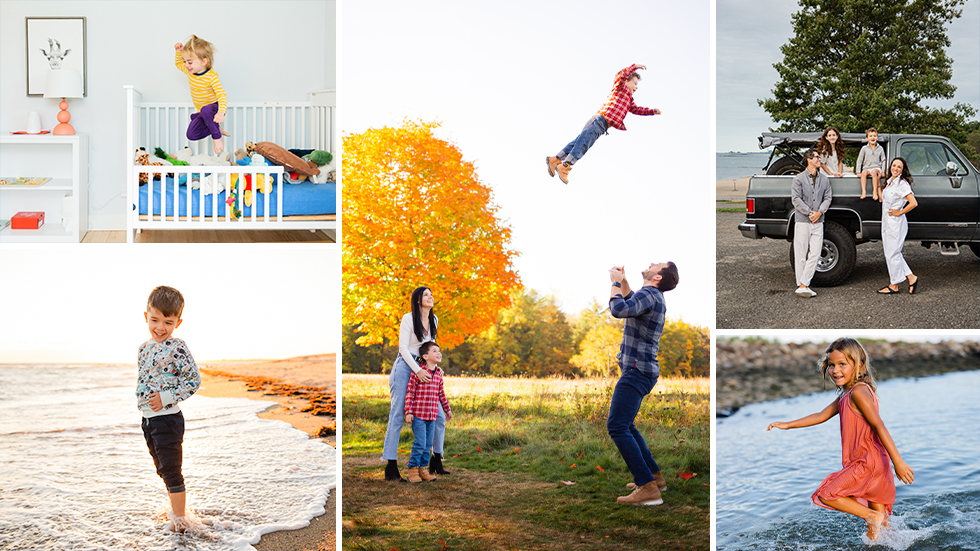 Because every story is a LoveStory.  A bespoke photographic experience and fine art pieces handcrafted in Italy to surround your home with beauty and joy.  Let's celebrate what matters most – that you love and are loved.
website: www.dianahaskellphotography.com
contact: 646-671-0777
facebook: @dianahaskellphoto
instagram: @dianahaskellphoto
email: [email protected]
I'm Jen and I simply adore family portrait photography. As a mom of two, I know kids grow in the blink of an eye and how meaningful it is to document the changing seasons of life. My photography style is rich in color and full of joy, love and laughter. No matter the type of session I strive to capture moments of genuine, authentic connection. Natural smiles, big belly laughs and quiet, tender in-between moments are some of my favorite things.
website: www.jenzavphotography.com/
facebook: @JenZavPhotography
instagram: @jenzavphotography
email: [email protected]
I am a family and lifestyle photographer who loves natural light, but also have experience in a studio setting.
I love capturing the raw moments of your family and those amazing photos of your kids that you can cherish forever.  As a mother myself,I totally get the importance of going with the flow during the sessions, making It fun and most importantly stress free for your whole family.  My goal is for you to leave with a happy heart and tons of frozen memories to choose from.  I also offer a maternity client closet and styling tips for the family sessions.
When booking with me you will have a choice of choosing between the comfort of your home, my studio or a stunning outdoor location.
website: alexandraszebenyik.com
instagram: @the.sandraeffect
facebook: @The.Sandraeffect
email: [email protected]
Drea S Photo is a full service fine art photography studio located in Fairfield County, Connecticut specializing in maternity, newborn, milestone, photography.
I love to mix my artistic eye with emotion in my work, and most would describe my work as creamy, soft, creative, and timeless We will document  mama bump glow as well as the smallest details that mean the most.  I pride myself to be the one whom you can trust to document your journey from pregnancy and beyond.
website: www.dreasphoto.co
facebook: Drea.S.Photo
instagram: @drea.s.photo
email: [email protected]
Rachel is the owner of Forty Seven Moments Photography. Her full-service photography studio is located in Bethel, CT, providing everything busy moms need for a stress-free portrait experience. She specializes in maternity, newborn and family portraits. Her packages include, hair, makeup, wardrobe and styling. Rachel serves her clients by helping them create beautiful framed artwork and albums and provides installation of the frames in their homes
website: 47moments.com
instagram: @47moments
facebook: @47moments
email: [email protected]
Karen Morneau Photography specializes in photographing families, children, maternity, newborns, and babies. Karen loves capturing moments such as those special first days in a baby's life, baby milestones throughout the first year, and the bonds and closeness within families. Karen's sessions take place in her Wilton-based studio, the privacy of your home, or one of the many beautiful outdoor locations in Fairfield County. From the moment of first contact, Karen will be there to guide you through preparing for the session, the session itself, and she will follow up until you have a beautiful display of photos in your home. Not one detail is overlooked when you hire Karen Morneau Photography.
website: karenmorneauphotography.com
facebook: @KarenMorneauPhotography
instagram: @karenmorneauphotography
email: [email protected]
Hey – I'm Kate!  I am a local Fairfield lifestyle photographer & mom of 3 kiddos.  Time truly does go so quickly – my passion for photography and love for connection is the heart of my photography business.
I want to document the real, in-between moments & love nothing more than capturing this moment in time with you!
I want you to enjoy every single second of your time with me – don't worry about posing or if the kids are behaving.  Just be, have fun and I'll take care of the rest.
website: www.katestojkovicphotography.com/
facebook: @KateStojkovicPhotos
instagram: @katestojkovicphotography
email: [email protected]
I am a natural light photographer that loves capturing special moments between siblings, newborns and parents. Photographing children involved patience and I strive to let them feel comfortable so their personalities come through naturally.

website: www.stefaniesharkeyphotography.com
instagram: @stefaniesharkeyphotography
email: [email protected]
This is a sponsored guide.  For more info on additional photographers in CT head to our resource page: