Introducing our NEW YEAR, NEW YOU Health & Wellness Guide!  Below you will find some amazing fitness groups / studios, wellness companies and health products that we are highlighting!  Kick off 2019 with the motto SELF CARE = SELF LOVE!  Keep scrolling to read about different ways to stay healthy and active this year!
Plus Exclusive Fairfield Mom Discounts!
Owned and operated by 2 local women: Karina Gramesty and Kailen Pirro, Dojo Fairfield has recently been voted "Best Alternative Fitness Studio" in TownVibe's Readers' Choice Awards. Conveniently opened 7 days per week, Dojo Fairfield offers Youth Karate, Adult Kickboxing, Dojo Fitness (a HIIT workout), and C.O.B.R.A. Self-Defense Seminars.
Promotion: Mention FairfieldMoms to receive 30 days for $39!
Location: 2317 Black Rock Turnpike, Fairfield
Website: dojofairfield.com
Facebook: dojofairfield
Instagram: @dojofairfield
FIT4MOM is the nation's leading prenatal and postnatal fitness program, providing fitness classes and a network of moms to support every stage of motherhood.  From pregnancy, through postpartum and beyond, our fitness and wellness programs help make moms strong in body, mind and spirit.  FIT4MOM SE Fairfield County runs Stroller Strides, Stroller Barre, Body Back and Run Club in Fairfield and Trumbull six days a week!
Promotion: First class is FREE!
Body Back (MOMS only) Workout: Click Here!
Stroller Based Workouts: Click Here!
To Sign Up: Enroll Here!
Website: Fit4Mom
Facebook: Fit4MomSEFairfieldCounty
Instagram: @fit4momsefairfield
Fit Club is a gym for the whole family! Our Kids Self-Defense program includes Brazilian Jiu-Jitsu, Boxing, and Wrestling. We help make your kids mentally and physically tough!
Promotion: First class is FREE!
Locations: Sportsplex at 85 Mill Plain Road, Fairfield + 210 Old Dam Road, Fairfield
Website: Fit Club
Facebook: Fit Club Fairfield
Instagram: @fitclubct
Myx Fitness combines the perfect balance needed to restore your mind and body and energize the soul. Each workout combines cardio, strength and active release phases into single, efficient, complete workout routines. Order the Myx indoor exercise studio for your home or head to a class at their studio in Greenwich!
Promotion: Use code TLMN2018 for a complimentary in-studio class!
Location: 19 West Elm Street, Greenwich
Website: Myx Fitness
Facebook: MyxFitness
Instagram: @myx.fitness
CrossFit is simply a fitness regime that builds complete physical fitness.  It incorporates some Olympic-style weightlifting exercises, some gymnastics, some calisthenics, some endurance work, and mixes it all together.  Crossfit works for everyone – people who are just starting out and people who have trained for years.  It is a lifestyle characterized by safe, effective and sound nutrition.  It is constantly varied  functional movements at high intensity
Promotion: One month for $99 + tax when you mention the code FairfieldMoms!  New Members Only.  Ends 1/31/2019
Location: 3255 Fairfield Ave, Blackrock
Contact: [email protected]
Website: roughhousecrossfit
Facebook: roughhousecrossfit
Instagram: @roughhousecrossfit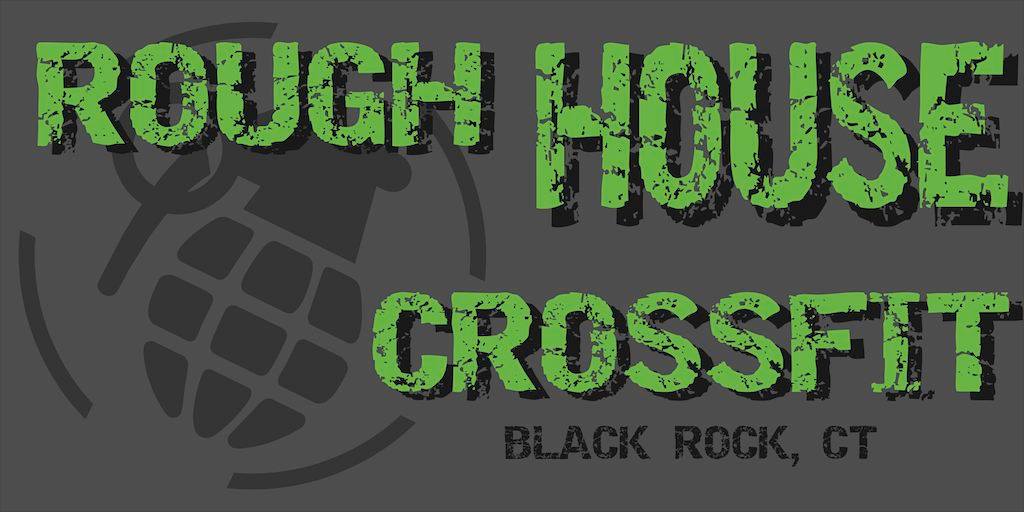 Meet Jennifer Quiles, the Coach for a 6-week online program called the FASTer Way to Fat Loss®.  We are the premier virtual intermittent fasting fitness and nutrition program, centered on the whole-health and well-being of our clients. Through the FASTer Way to Fat Loss®, you'll learn how to fuel your body effectively, teach your body to burn fat naturally, you will be given the tools you need to restructure and repair your metabolic system and increase your metabolism, and you will learn how to work out in a smart, effective and efficient way. You will be part of a community, with me as your coach, and a program that is actually sustainable.
Website: FASTer Way to Fat Loss®
Facebook: jennifer.hudson.148
Instagram: @jhudsonquiles
Greenwich Medical Spa is in the top 1% of BOTOX and Juvederm facilities, #1 CoolSculpting Provider in Connecticut, and 1 of top 5 Ultherapy Providers in the nation.
Promotion: Package cost is $2,999 for 4 treatments and includes 2 complimentary maintenance treatments.
Location: 645 East Post Road, Westport
Website: greenwichmedicalspa
Facebook: GreenwichMedSpa
Instagram: @greenwichmedspa
LIVen

 Up!
specializes in services designed to enhance your health. The Fairfield facility offers IV Vitamin drips targeted for specific solutions, BEMER Therapy, Hyperbaric Oxygen Therapy sessions, CoolSculpting and Dr. Salerno's full line of IV drip support systems. We are dedicated to creating a restorative, relaxing and most importantly, therapeutic environment.
Intravenous (IV) Vitamin Drips deliver vitamins, minerals, and amino acids directly to the body for maximum absorption. This allows the nutrients to flood your body and nourish itself at the cellular level. They work so effectively allowing the nutrients to bypass the liver and go directly into the bloodstream.
BEMER therapy uses electromagnetic signals to improve blood flow, i.e. circulation, through a strengthened micro-circulation which helps to strengthen one's organs, muscles, and immune system. used in collaboration with our IV drips, you will be increasing circulation while delivering vitamins, minerals, and amino acids directly to the body for maximum absorption.
Coolsculpting is the world's #1 non-invasive fat-reduction procedure. It's an innovative way to contour your body by freezing unwanted fat away with no surgery and little to no downtime.
Hyperbaric oxygen therapy works by enhancing the body's natural healing process with inhalation of 100 percent pure oxygen in a controlled and pressurized chamber. Inside the chamber, 3 times more oxygen is delivered to body tissues than breathing regular air at normal atmospheric pressure.
Promotion: Receive 20% off services when you mention FAIRFIELDMOMS

Location: 85 Mill Plain Road, Fairfield
Website: LIVenUp
Facebook: livenuprocks
Instagram: @livenupwellness
Young Living is the World Leader in Essential Oils. We offer therapeutic-grade oils for your natural lifestyle. Authentic essential oils for every household.
Tired as a mother? Stressed to the max? Sick of getting sneezed on and awaiting your fate? Ready to rid your house of dangerous chemicals? We've got you covered! Start 2019 with Young Living Essential Oils and help support your family's immune system, sleep, emotional health and more! We offer tons of local classes focused on using oils with children and to create a healthy home.
Join the hundreds of oily moms already living in Fairfield County!
Promotion: Mention FairfieldMoms and receive $20 back in a product credit on any Premium Starter Kit PLUS a free one on one, in person consolation to create a wellness plan for your family.
Sign up: Click Here!
Website: The Oily Life
Facebook: Worldly + Well
Instagram: @terri_worldyandwell
H E A L T H Y  L I F E S T Y L E
The Sakara Life organic meal delivery program is based on a whole-food, plant-rich diet that includes fresh, nutrient-dense, and delicious ingredients. The plan includes: Clean, organic, ready-to-eat meals, delivered to your door – Breakfast, lunch, and dinner, daily Detox Teas to support digestion, functional supplements to maximize your results, guidance & support from Certified Health Coaches.
Promotion: Use code "REF_THELOCALMOMS15" for 15% off your first order!
Vital Proteins' products are natural sources of essential proteins, sourced from pasture-raised cows in Brazil and New Zealand and wild-caught fish in Hawaii. Why go so many extra miles for these sources? Because there's nothing more important than health, and they believe the body needs & deserves high-quality building blocks for life's adventures.
Promotion: Click HERE for 20% off your first order