Don't you love a New Year?! Time to restart, reset and make time for YOU in the NEW YEAR! We have partnered with these incredible local businesses to help you get started from workout studios, to wellness, organization for your everyday lifestyle, life enrichment workshops and much more!!  Many of these businesses are also letting you try the classes or offer a free consulation before you decide to commit, so take advantage of trying something new that could be the perfect fit for you!!
Take control of #selfcare in the New Year!
Bar Method
The Bar Method's signature technique uses your own body weight, the ballet barre, and a few props to create a transformative workout that results in lean, sculpted muscles, increased flexibility, and improved posture. Highly-trained instructors customize the exercises to ensure that they are safe and effective for any age and every body, including modifications for pregnant women and students with injuries.  Come find out why they were voted Best Barre Studio on the Gold Coast!
Locations: Sportsplex at 85 Mill Plain Rd, Fairfield and 25 Sylvan Rd S, Westport
You can try a class for FREE with code FREEBAR and/or take advantage of our New Client Special Deal which is 50% off NEW Client Special (30 days of unlimited classes, normally $100!). Code NCS50.
---
Burn Boot Camp

Burn Boot Camp is a boutique fitness concept where like-minded women come together, build confidence, and inspire one another through fitness!
Unlimited 45 Minute Boot Camps
Complimentary Childwatch
1:1 Focus Meetings with a certified personal trainer including nutrition coaching!
14 Day Free Trial
Saturday's 8:30 & 9:30am- open time the public
Promotion: 6 Weeks for $99
On sale now thru January 6th *challenge begins January 6th
Website: www.burnbootcamp.com/Fairfield-ct
Facebook: @BurnBootCampFairfield
Instagram: @burnbootcampfairfieldct
Location: 1939 Black Rock Turnpike, Fairfield
---
.
Club Pilates
Club Pilates
Fairfield offers Full-body Reformer-based Pilates.  Our signature contemporary Reformer Pilates class will strengthen and lengthen your entire body.  Clients will flow from the springboard, Exo-chair, TRX and more – ensuring they never take the class twice!  Experience the benefits of classical Pilates with a twist!
Click here to try a  FREE Class at Club Pilates Fairfield. We offer this class every Tuesday at 5:30 pm, Wednesday at 11:30 am and Saturdays at 12:30 pm.
---
CycleBar
CycleBar®
is the first indoor cycling franchise with over 185 locations currently open and 100 studios slated to open by the end of 2019. Founded in 2004, the Irvine-based fitness franchise offers a multisensory experience, including certified CycleStar® instructors, energy-enhancing CycleBeats® music playlists, professionally engineered lighting and rider-specific performance CycleStats® data in a state-of-the-art CycleTheatre®. As the largest boutique indoor cycling franchise available to date, CycleBar offers attractive opportunities in a fast-growing company and strong consumer demand.
Use promo code FairfieldMoms at checkout to redeem your drop in ride for FREE!
Website: www.cyclebar.com/location/fairfield
Facebook: @CycleBarFairfield
Instagram: @cyclebarfairfield
Location: Sportsplex, 85 Mill Plain Road, Fairfield
---
Elliptica
Take the community and energy of a spin class and replace the bikes with ellipticals: Elliptica is the country's first elliptical-based boutique fitness studio. The main goal in class is to have fun, so each class is scored by a pumping soundtrack that keeps you stepping to the beat while getting a low-impact, total-body cardio workout that burns up to 30% more calories than an average spin class.
First Class FREE when you mention FairfieldMoms
Website: http://www.ellipticastudios.com
Facebook: @EllipticaFairfield
Instagram: @ellipticafairfield
Location: Sportsplex, 85 Mill Plain Road, Fairfield
---
FIT4MOM
FIT4MOM is the nation's leading prenatal and postnatal fitness program, providing fitness classes and a network of moms to support every stage of motherhood.  From pregnancy, through postpartum and beyond, our fitness and wellness programs help make moms strong in body, mind and spirit.  FIT4MOM SE Fairfield County runs Stroller Strides, Stroller Barre, Strides 360, Body Back and Run Club in Fairfield and Trumbull six days a week!
Promotions: $75 off January Body Back Transformation Session (use code FFLDMOMS)
First class is always FREE!
For more info about our Body Back (Mom Only) Workouts:
https://seffco.fit4mom.com/classes/body-back
---
Fairfield Park and Rec

The Fitness Center at Fairfield Parks & Recreation is outfitted with State-of-the-Art Precor strength training stations and an extensive line of aerobic equipment, including spin bikes, elliptical machines, climbers and treadmills. Open to all Fairfield Residents, 16 years of age and older, memberships are available in both three (3) and twelve (12) month intervals. Interested residents can sign-up at Fairfield Parks & Recreation Office. Hours of Operation:  Weekdays: 5:30 AM – 9:30 PM; Weekends: 7:00 AM – 5:00 PM

Website: www.fairfieldrecreation.com/
Facebook: @ffldrec
Instagram: @fairfield_recreation
Location: Fairfield Parks & Recreation 75 Mill Plain Road, Fairfield
.
---
Jarosa Studio
At Jarosa, we believe that yoga is the key to living a healthy, happy and purposeful life.  We understand the challenge of finding physical and mindful balance in a crazy and busy world.  That is why we have created a calm and supportive space where you can unplug and focus on finding peace and presence through a variety of yoga and barre classes.  The added benefits?  Strength in body and mind and a supportive uplifting community!  Our classes are open to all and we offer a unique array of practices for all ages and abilities.  Whether you are a first time student or an experienced yogi, Jarosa is the perfect place to strengthen, tone and create flexbility in your body and mind.  Come join our community!
And to get your New Year off to a strong and zen beginning, from 1/1/2010 – 1/5/2010 ONLY we are offering new members unlimited yoga and barre for just $88 per month with a 3 month commitment.  The offer is valid for 5 days only!  Get it while it lasts!
Want to check us out before then?  Enjoy a week of unlimited classes by using code FarifieldMoms when you sign up!
Website: http://jarosastudio.com/
Facebook: @JarosaStudio
Instagram: @jarosa_studio
Location: 75 Hillside Road, Fairfield
---
Pure Barre

Pure Barre is a collection of 45-50 minute total body workouts. At the core of our technique we use a thoughtful series of low impact, isometric movements that are designed to produce results. Your muscles will shake and you will get stronger with each class!
Offering:
3 Classes for FREE! (Valued at $90)
Text code FFMOMS to (203) 307-0061 to redeem
Website: www.purebarre.com/location/fairfield-ct
Facebook:@PureBarreFairfield
Instagram: @purebarrefairfield
Location: 1876 Black Rock Turnpike, Fairfield
---
Rough House Crossfit
Have you been wanting to try Crossfit but you feel too intimated or feel like it will be too competitive?  At Rough House Crossfit, the only person you will be competing with is yourself!  Now is the time to get started at this welcoming box!
New Year special $99 per month for your first 3 months!  Full time students and first responders $89 per month!  Come join the Rough House family today!  All fitness levels are welcome!
Website: http://roughhousecrossfit.com
Facebook: @Rough-House-Crossfit
Instagram: @roughhousecrossfit
Location: 3255 Fairfield Avenue, Bridgeport
---
TBP
Why go to the gym when the gym can come to you?  Working out can be intimidating. And, going to the gym without a plan and guidance can lead to a sense of being overwhelmed, poor results or injury.  Total Body Performance Fitness and Wellness is here to help throughout Fairfield County. TBP is a fitness and wellness concierge business servicing offering services ranging from individualized personal training to small group instruction, integrative health coaching including nutrition guidance, healthy habits, meal preparation, lifestyle changes, and much more.
With over 25 years of experience in physical rehabilitation in various settings including outpatient and home health care, our co-founders Marco Antunez and Sara Florio offer all services in the convenience of your home with the certified backgrounds you can trust. Marco is a physical therapist and ACSM certified personal trainer and Sara Florio is an occupational therapist, health coach, and ACSM certified personal trainer.
We will partner with you to personalize a program that is developed to meet your unique needs. These programs can include, but are not limited to calisthenics, stabilization/core training, dynamic cardio, resistance training, and functional training- conveniently brought straight to your door from Greenwich to Fairfield.
We offer an initial free fitness and health assessment and develop a plan based on your goals. Packages are available upon request.
Areas of expertise:
pre and post orthopedic surgery programming including safe, effective partial and full joint replacement
athletic injuries with pre and post-season training
weight loss and general fitness
competition preparation
Contact us today for your free assessment. 
Website: www.tbpfitness.com
Facebook: @TotalBodyPerformance
Instagram: @TBP_Fit
Email: [email protected]
Contact:
Marco Antunez
ACSM CPT and PTA
239-218-5321
Sara Florio
ACSM CPT, OTR, and health coach
860-416-8386
Beauty Counter
Are you ready to come clean with a new skincare routine in the New Year?
Did you know: Toxic chemicals, harsh surfactants, and mineral oils can all be found in your daily beauty routine.  Do you really know what you're putting on your skin?!
Jess is offering free consultaions to help you make the clean swap to safer Beautycounter products and find the perfect cleaner, safer products for you, your friends and your family.  The first person to book a qualifying event with Jess to sample Beautycounter products will receive a free 1-hour massage Gift Certificate in Fairfield to help get your New Year started off right! ($99 value).
Message Jessica at [email protected] and visit her online at www.jessbc.co
---
Heather Carey, MS and The Green Palette Kitchen
Are you struggling to find the right way to lose the last ten pounds and keep it off?  Stop yo-yo dieting and learn to actually love food again. Heather Carey, MS inspires women to make significant lifestyle changes so that they can get off the diet bandwagon and still lose weight, experience better health and increased kitchen confidence.  You will learn the important skills to make intuitive, empowering choices around eating and cooking.
Heather is a plant based chef and clinical nutritionist with a teaching kitchen and office in the heart of Southport, CT. She sees women for 1-1 coaching and cooking lessons that show you how to make eating simple, nutritious and delicious.
Connect with her today and receive 20% a one-on-one coaching session or private cooking class. 
Website: www.heathercarey.com
Website: www.greenpalettekitchen.com
Email: [email protected]
Instagram: @greenpalette1
Facebook: @greenpalettekitchen
Contact: 203-521-6115
---
Massage Envy
Need to find the perfect place for customized, affordable and convenient Fairfield facials and massages? It's right in your own backyard at Fairfield Massage Envy. Professional massage or skin care services performed by licensed therapists and estheticians who care about helping you look and feel your best are in your neighborhood. At Fairfield Massage Envy we make it our mission to help you take care of you.
Massage therapy can relax your muscles to help relieve common stress, boost overall energy, refresh your mental and emotional outlook and positively impact all aspects of your life. Professional skin care helps expose the skin to beneficial nutrients and improve the cellular regeneration process, so you'll look and feel healthy.
We're open 7 days a week with late weeknight and weekend hours. Make regular massage and skin care a part of total body care routine today at your local Fairfield Massage Envy.
New year, NEW YOU! FREE* 60-Minutes Session when you join now through February 9, 2020! Receive a voucher for a free 60-Minute facial, massage or stretch session when you sign up at Massage Envy North Stamford! *Rules and restrictions may apply. Call or stop by clinic for details. Available at Massage Envy Fairfield. Offer ends February 9, 2020.
Website: https://locations.massageenvy.com/connecticut/fairfield/2279-black-rock-turnpike.html
Facebook: @MassageEnvyFairfield
Instagram: @massageenvyfairfield
Location: 2279 Black Rock Turnpike, Fairfield
---
Performace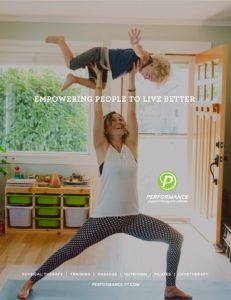 Performance has been a leading physical therapy and wellness company in Fairfield County for over 14 years, offering an impressive portfolio of wellness services ranging from personal training to Pilates, from massage to nutritional counseling.  Todd Wilkowski, founder and CEO, has always been a visionary, and continues to innovate as he elevates your wellness opportunity to 'optimal health & wellbeing' through a highly personalized integration of the four building blocks of health: exercise, sleep, nutrition and stress management.
Website: https://performance-pt.com/
Facebook: @performanceptwellness
Instagram: @performance_pt
Location: 333 Post Road West, Westport
---
Essential oils have enhanced lives for thousands of years, offering a variety of benefits from cosmetic and dietary purposes to spiritual and religious use. Young Living has always been at the forefront of bringing this ancient tradition to modern users, introducing millions to emotional, physical, and spiritual wellness that can be truly life-changing.  You can access the power of essential oils many ways, but the most common practices include aromatic diffusion, topical application, and dietary consumption. These methods bring the pure essence of health-promoting botanicals to your home, family, and life.
Free Thieves Cleaner Spray with the purchase of a Starter Kit!
Website: www.youngliving.com/en_US
Email:  [email protected]
If one of your 2020 New Years Resolutions is getting your home more organized and functional, Minimal Is Bliss and Everything Labeled want to help!  Contact us to schedule a free consult for your organizing projects, and your first five custom labels with any project are free!
Just need the labels?  Get five free labels with a 12 label minimum order.
We look forward to meeting more Fairfield Moms in the new year!
Brandi at [email protected]
Website: minimalisbliss.com
Eunice at [email protected]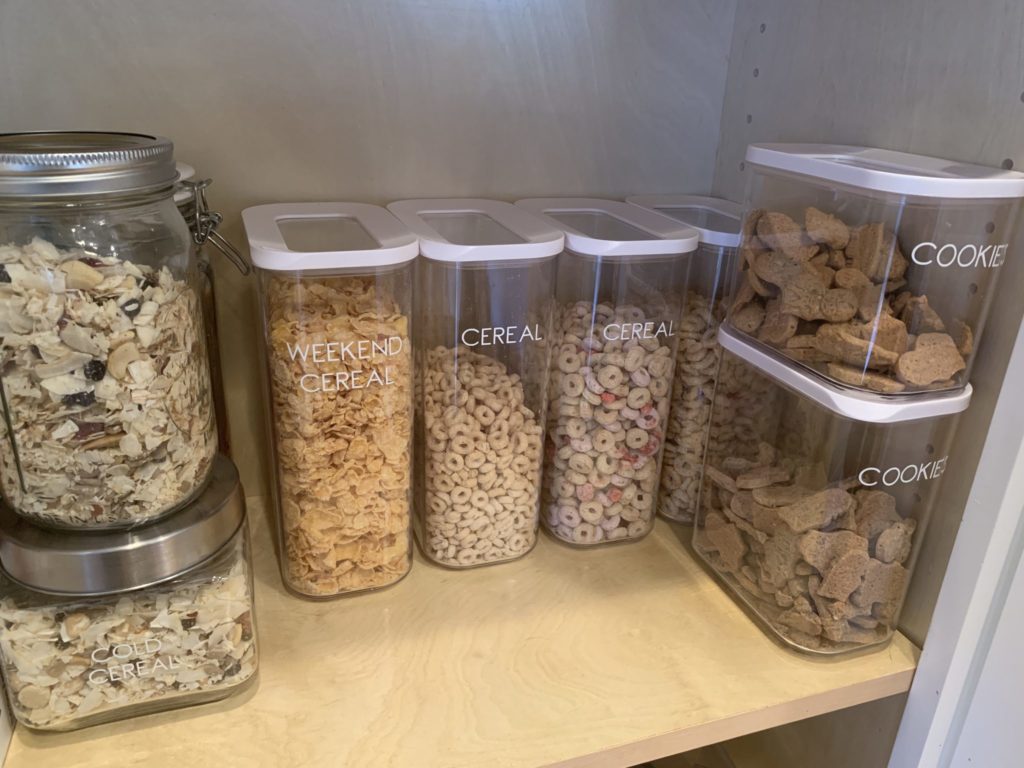 Amanda Hanson, Activating Humans
Today's social climate can be rigid and competitive. Isolation is increasingly becoming the norm with more and more people feeling overwhelmed by societal pressures and external expectations that will forever be impossible to reach.  Activating Humans provides engaging, dynamic and progressive methods of problem solving and life enrichment through collaborative workshops, trainings and retreats.
The workshops are motivational, educational, and trans-formative in nature. I lead with research, real life antidotes, and promote small group breakout sessions, group inquiry and skill building. I teach tangible ways to make glorious, long lasting changes in your life that will allow you to reclaim the YOU, you were always meant to be, before the noise.
Promotion: Mention this ad and receive one free workshop of your choice!
Website: amandahanson.com
Facebook: @ActivatingHumans
Instagram: @activatinghumans
Location: 1499 Post Road, Fairfield, above Fairfield University Bookstore. Take garage parking ramp up to second level.
Ashby Dodge, LCSW
Psychotherapist
I am a psychotherapist new to the Fairfield area!  My work is largely strength-based, emphasizing self-determination, to help people find positive and practical solutions to any number of life stressors and problematic relationships.  I'm especially interested in working with young people and families dealing with LGBTQ and gender-related issues, as well as depression and anxiety. My focus for the last 10 years has been cultural competency in mental health care and youth suicide prevention, primarily based in New York City. Three of the values I work and live by are integrity, vulnerability, and leadership. My aim is to create a safe atmosphere and foster a culture in which people feel seen, heard, and respected.
This Health & Wellness Guide is sponsored by all participating businesses.