Shoshana Snyder is local Realtor, team leader of a small team at William Raveis Real Estate, and of course, a mom of a 10-year-old year little boy. After graduating Syracuse University, she lived her corporate dream of an Advertising and Market Account Executive, only so that she could check it off her bucket list, taking her experience and applying it to the real estate world…she found it really went hand in hand!  She have a passion for what she does. Building relationships with clients, as well as the community, while marketing the neighborhoods we all live in and the small businesses we support, is what she loves doing. Thanks Shoshana for being todays Meet a Mom!
Where are you originally from and how long have you been in Fairfield?
A: I'm originally from Fairfield…I went to both Dwight and Tomlinson before moving 4.5 hours north, landing in a suburb 20 minutes from Syracuse, NY (Fayetteville-Manlius to be exact) where I finished middle and high school.  I've always come back but have been a permanent resident again since 2008.
Tell us about your Family!
A: My mom still lives in the house I grew up in, in Greenfield Hill…just 5 minutes from my house which is such a treat!  We are able to have family dinners with my son frequently and they have such a close relationship.  My brother is in the finance world and made a big move from NYC to Florida during covid…so we have somewhere warm to visit.  My son Jaxson is the light of my life…he's been active in sports since he could walk and makes me laugh every single day…he's the reason I do everything I do.
One thing people would be surprised to know about you?
A: Well…I always wanted to open up a cafe, serving up some of my favorite recipes…I love to cook and my grandpa was a chef, so I guess it runs in the blood. I had the idea when I was in middle school and had a general business plan created…
One thing you wish someone would have told you about motherhood?
A: So many things that you hear, that are cliche, are true…I just never knew how true they would be. I try and soak in the moments, even in our busy days (the juggle can be difficult); the worst thing in the world is to see your child hurt…all you want to do is take it away. The days are long but the years are short…I blinked and he is like mini adult. Motherhood is the best and hardest thing I have ever done in my life…but he's my best friend and seeing him smile and laugh is the best feeling ever (I'd say holding my hand and cuddling but he may kill me).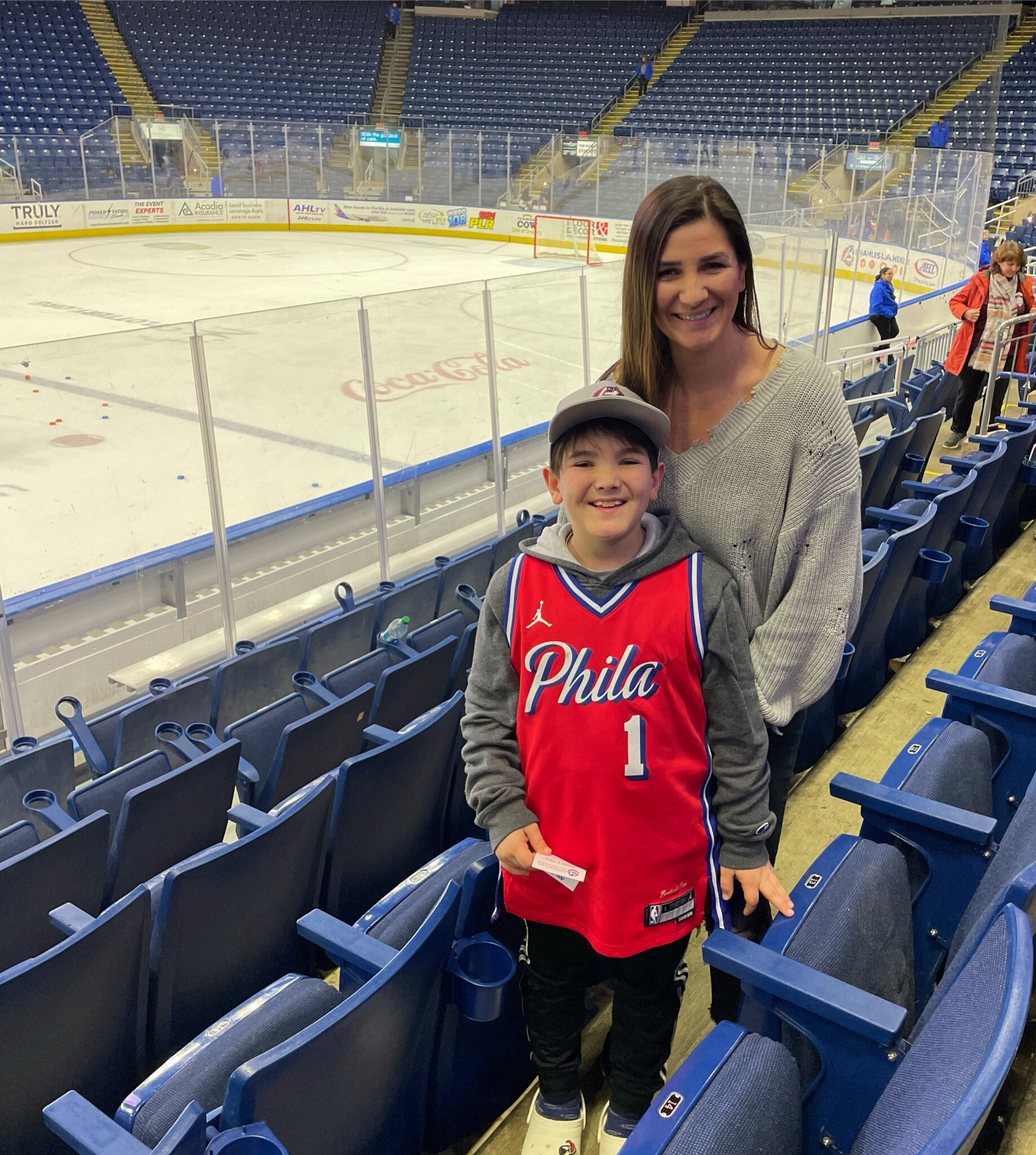 What's your favorite thing about raising a family in Fairfield? 
A:  Location and community!  We've had so many traditions: pumpkin picking, hayrides, Santa on the Green, delivering gifts to Saugatuck Sweets to support Al's Angels, The Fairfield Fire Department Santa visits, town carnivals, breakfast and dinner at the beach, theatre shows in Hartford, trips to NYC…the memories are endless!
Best mom hack that makes your life easier?
A: hmmm, best hack…have to think about that…I mean, I have to have some that are slipping my mind.  Right now, it's moving into the neighborhood we recently moved to.  We have friends all around which means, built in outdoor play dates…it allows me not cut my hours short in my work day AND not feel guilty while working. Lame, I know.
Tell us about your business, and when & why you decided to get into this business?
A: I'm a local Realtor, although during COVID, I've gotten to know many other areas as my clients have explored and expanded their search area with our constant lack of inventory.  I've known that I wanted to be a Realtor for a. long time; real estate has been in my family business forever, but on the investment side. I chose residential over commercial because I wanted to form the relationships on a more personal level, I wanted take my experience in advertising and marketing and apply it to marketing and selling homes…it's a lifestyle, not just a house. I also wanted to take my account management experience and build my own business. 10 years ago, I joined forces with the Number One Real Estate Company, William Raveis,  because their vision and approach matched mine…always thinking outside of the box. 5+ years ago I joined forces with the American Dream TV, a national lifestyle and tv show, which allows me to sell the community, small businesses, and our lifestyle.  I feel very lucky that people choose and trust me…I get to do what I do every day and I love it.
What is important when choosing a realtor? Who do you differ from others?
A: Truth be told, I think there are a lot of wonderful Realtors.  From what I am told, my clients feel that I am determined, a hard worker, and a creative marketer…I won't end until the job is done.  I care about them and I am a friend…buying and selling a home is not just huge financial commitment but it is an emotional process and my number one goal is to make it as easy as possible and enjoyable.  To me, outside of the box thinking is mandatory, especially in a market like this…meaning, if my buyers don't have much inventory to choose from, I will network with other realtors as well as help to create it with my direct to seller marketing campaign, which has been very successful in off market findings and sales; for my sellers, it means implementing a strategic plan (pricing, targeting specific demographics, staging) and marketing their home through every digital and print channel, each with a different tone, as well as networking with my personal and professional sphere, so that we sell for the highest dollar in the quickest amount of time.
Tell us about hobbies other than working and being a mom?
A: I love to cook and try new recipes, I enjoy hosting my friends and family (love a good theme dinner), traveling both far and local…really experiencing different towns, restaurants and shops.  Music is always on from the moment I wake up…the playlist changes depending on the time of day…it's my way to focus and zone out all at the same time…Pilates and running have been in my life for the last 20 years and I feel my best when doing both. I used to be very into art…something I would like to add back to my hobbies.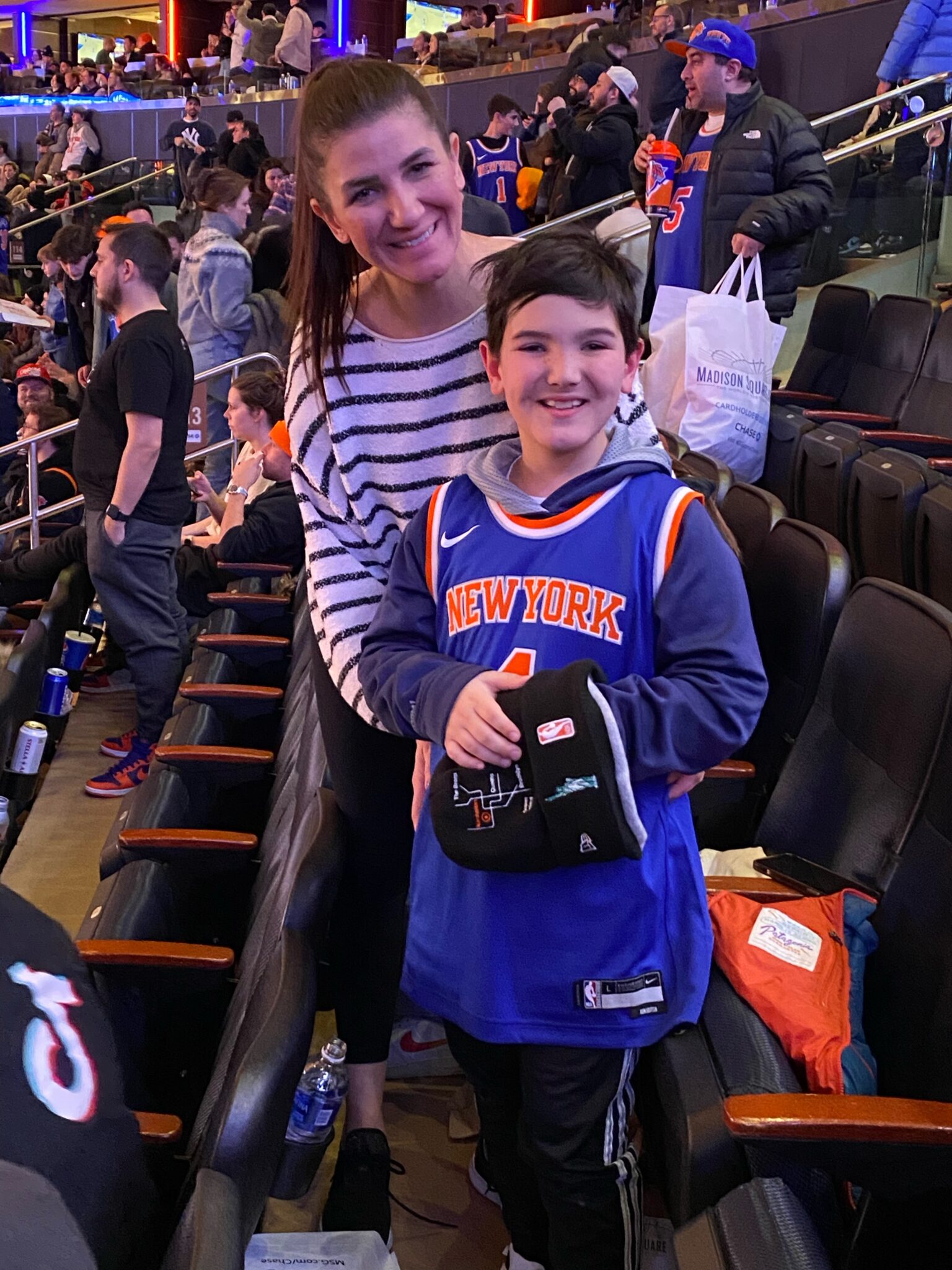 Best advice for moms who experience the inevitable MOM GUILT handling a career and raising a family?
A: Well, this is something I honestly have not mastered.  I try and really focus on being in the moment with Jaxson when I'm with him. My job is especially challenging because our business is our phone, so putting it down can be difficult but it also has to happen.  I also remind myself that if I didn't work as hard as I do, we wouldn't have the things we do…not just materialistic but our time and how we spend our time together.  Carving out a "date day or night", has been very important since the beginning.  As simple as making our favorite dinner, playing a board game, and watching a movie.  My advice…do the best you can and don't beat yourself up about it…there are days that might be more work than play, but enjoy the moments you actually have and make the most of them.
Who has most influenced you to be the mom that you are today?
A: An easy question!!  My mom…she taught me unconditional love, literally all my life values, and what it means to be a mom.  She was the best role model I could have ever asked for.
What advice would you share with a new mom or other moms?
A: There is no right or wrong. Everyone has their own way…don't let the "mom rules" weigh you down or stress you out.  These little babies grow up so quick…I look back to the last 10 years and see some hard times, but truthfully, they were all the best times and I would do it all over again!
We love supporting local businesses – favorite places in Fairfield to…
Have Dinner with Family: Brickwalk Tavern, Gray Goose, and Quattro Pazzi (would have to add Colony Pizza if you asked Jaxson)
Grab a Drink with Friends: Martel, Artisan, Sinclair, and Molto.
Spend time together as a Family: I know it's not Fairfield but…Mini golf at the Sports Center of Connecticut, or bowling at Bowlero Norwalk,
Outside Activities: beach at low tide (great exploring for kids) or early mornings and evenings, farmer's market in Fairfield & Westport, concerts at the Fairfield Town Green, outdoor shows at Levitt Pavillion, literally any carnival nearby and one of our many hiking trails!
Grab coffee: Las Vetas, Isabelle et Vincent & Candlewood
Looking to buy or sell with one of the best in the biz?
Shoshana Snyder
[email protected]
203-321-3502