Meet Emily Ann Scalise! A proud momma of 2 (LJ + Sienna), new resident of Greenfield Hill, and the Business Director of the Nichols MD Dermatology + Skin Lab practices (& yes, they're opening in Fairfield next to Molto this month!) We caught up with Emily about how she navigates balancing two kids, a career, her weekend work travel as a speaker, her idea of self-care."
Where are you originally from and how long have you been in Fairfield?
While I grew up in Monroe, about 20 minutes outside of Fairfield, my first job was actually at Life is Good on the Post Road. I always loved the town of Fairfield. In 2017, I moved to Fairfield with my family, and am currently in the process of building a home in Greenfield Hill, Fairfield.
Tell us about your Family!
I am very proud of my family of four! My husband, Jordan, grew up in Stamford and is a stay-at-home Dad to our two children. I am so grateful to have him as our rock, holding down the fort at home while I'm at work. He loves documenting the kids on TikTok (somehow, my children know more than me about the platform, hah). My son, LJ, is four years old and about to start kindergarten at Burr Elementary School, and my daughter, Sienna, is two and will be attending St. Paul's Nursery School in the fall. My mom also moved from Monroe to Fairfield and every Monday, we host a family dinner. They call her their 'Ohm' because we see her so often.
One thing people would be surprised to know about you?
Often, people see me as a woman that is always on-the-go; from the outside looking in it seems as though I always enjoy being busy and on-the-go either with work, travel, or family fun activities. While that may be the case in my life sometimes, people would be surprised to know that I actually cherish my time at home, and like my kids, have a whole bedtime routine made up of skincare, scented candles, and admittedly, I wear matching pajamas every night, and spend time reflecting on the day."
One thing you wish someone would have told you about motherhood?
I wish someone had told me that motherhood is truly what you want it to be. You don't have to sacrifice yourself, your career, or your relationship to be a great parent. I heard someone say once, "You can do it all. Not at the same time. And not alone." And that really stuck with me. This is my momma mantra.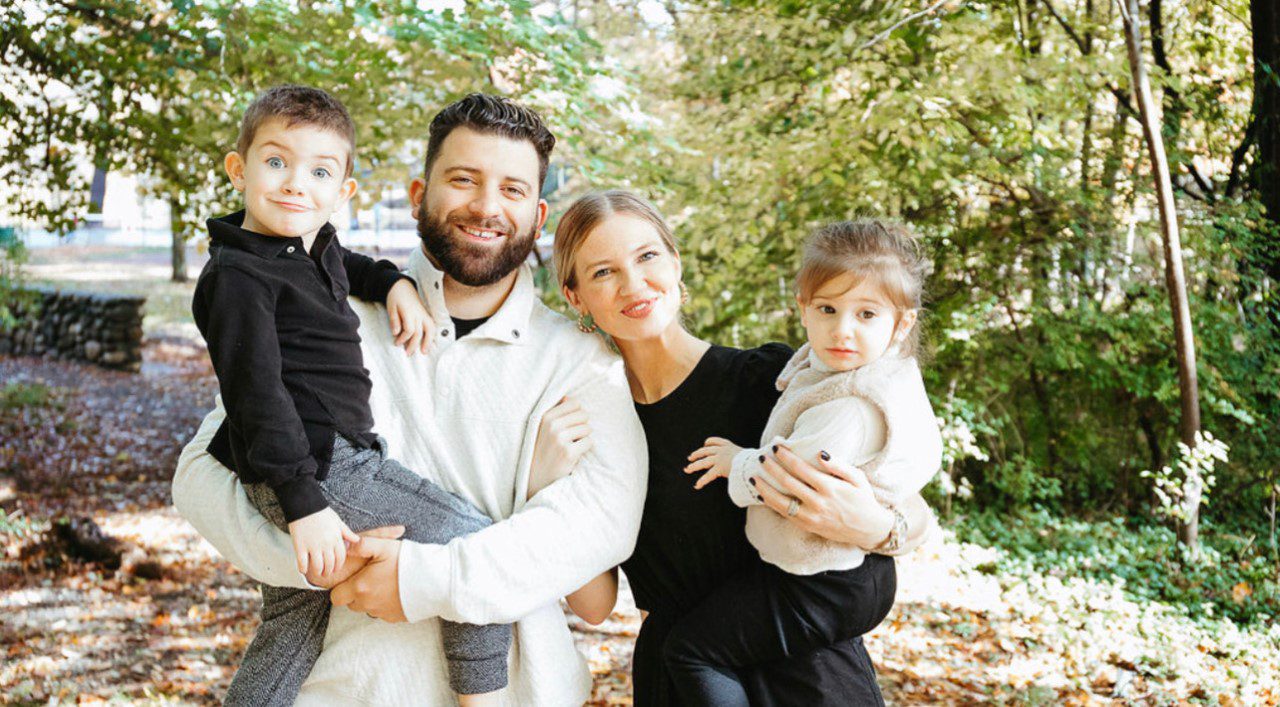 What's your favorite thing about raising a family in Fairfield?
First, I love the people of Fairfield. The people, the neighbors, the coaches, the teachers, the community is here is why I'm so proud to be a resident and raise my family here. In fact, when we were looking at houses in 2017, my realtor said to me that Fairfield is one of the only towns in Fairfield County that you can walk to the beach, the downtown, and the train station all from one place. And while this makes it a wonderful town of University students and offers a beach feel, I'm really excited to now reside in Greenfield Hill and be close to the walking trails and the beautiful landscapes this area has.
Best mom hack that makes your life easier?
Integrate family with work when you can! I try to have my kids visit me at work. I try to show them what it looks like to have passion for what you do and how I want that for them (whatever passion it may be). And if I have to travel for work, I try to bring my kids or my husband because even if I have a back-to-back meetings while I travel, I'd rather be with them by the hotel pool, have a meal together, or do bedtime together on the trip than be away from family. Mom Hack: You can always count on a nearby zoo in a visiting city. I lost count but my kids LOVE visiting a zoo when I bring them for the work travel.
Tell us about your business, and when & why you decided to create this business!
While I didn't start NicholsMD, I have been grateful to be a part of the company and working alongside Dr. Kim Nichols as the Director for 7 years. I started working at NicholsMD when I was in Graduate School at Columbia, and Dr. Nichols, my mentor and boss, believed in me to help develop a boutique dermatology office by her side. It has been so fun to develop a completely unique concept to the dermatology industry that values the importance of a well-trained staff. Because my background is actually in psychology, this career has been incredibly fulfilling to me as I can help to not only make a difference in our patient's lives, but also those of my employees by motivating and inspiring them to love what they do.
We know that NicholsMD of Fairfield is coming to Fairfield soon.  Tell us more!

We are so excited to by joining the Fairfield community! We open on May 16th, and will be hosting a huge Opening Party on September 16th. We are known for our fabulous events; each with specialty cocktails, hors d'oeuvres from celebrity chefs, live music, and highly anticipated skincare specials. I invite you all to join us in celebrating, even if it is just to check out the new space and see what treatments or products may be right for you.
What types of procedures do you handle?
While I am the Director and don't perform treatments, training our award-winning staff is a huge part of what I do. People often don't realize the behind-the-scenes comprehensive training we have developed and require – it is unique and on-of-a-kind. For example, one of our most popular treatments, The Greenwich Secret, requires observation hours, study hours, hands-on training from both Dr. Nichols and a trainer with the cosmetic company, and finally, rigorous training quotas on all skin types and conditions so that our team can be true experts in what they do. My job is to make sure we hire exceptional people. Train them to the NicholsMD-way. Ensure one-of-a-kind training and continue to develop all of our employees, regardless part-time or full-time, manager or provider, to be excellent at they do and proud of what they do.

What should we look to see from NicholsMD of Fairfield?

NicholsMD of Fairfield is a complete skincare destination that provides NYC-luxury, real skincare solutions, and accessibility – all without compromising physician oversight. I always say that what we do isn't unique, it's how we do it. Our team is nationally recognized for their care and are dedicated to providing outstanding experiences to their patients. I also hope that someone who may have been considering cosmetic treatments now feels like that have a place they can trust to look like their best version of themselves – not anyone else. We offer natural-looking results, so you look the best for your age.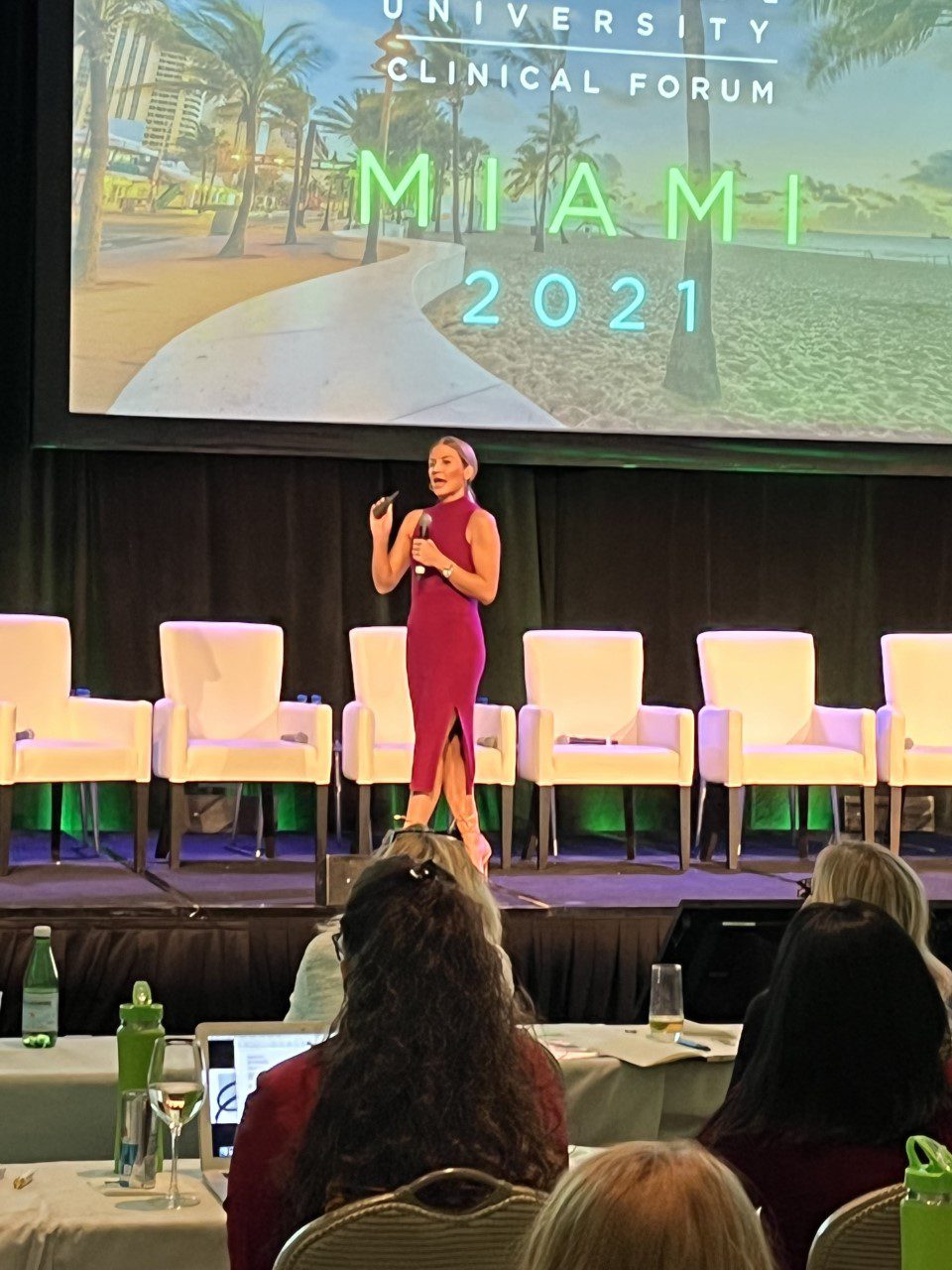 Tell us about your background:
As I mentioned earlier, my first job was at Life is Good in Fairfield; it taught me the importance of creating a positive environment for your, "customers," but also your staff. I loved their mission and it showed me that when you have a strong vision and goal for your company, your customer loyalty is unmatched. I then studied at Loyola in Maryland with a Major in Psychology. From there, I did Teach for America in New Orleans, a place I called my home for three years and love wholeheartedly to this day (I even kept my dentist there for years after I left, because I refused to believe I had moved)! I returned to Connecticut to pursue my Graduate degree in psychology at Columbia, which led me to where I am today at NicholsMD. I also have the pleasure of traveling across the country to speak to what I am passionate about – building staff engagement and culture through leadership. I love getting the opportunity to share what I've learned over the years with others in my industry.
What is your most memorable moment in this industry?
In my seven years at NicholsMD, my most memorable moment is when we created our first NicholsMD of Fairfield logo. It made me emotional, because it is truly a dream come true to be able to combine my hometown and career, both of which are incredibly close to my heart. I am so excited to be able to merge two facets of my life that were previously separate.
Best advice for moms who experience the inevitable MOM GUILT handling a career and raising a family?
What is most important is to keep going – you are always going to feel it, but you get better at living with it and knowing how to manage it with time. I find that what helps get me through it is sharing my career with my children and including them in that aspect of my life, as well as helping inspire them to do what they love as well.
Who has most influenced you to be the mom that you are today?
Who I am as a mom has been influenced mainly by my own mom, as well as my grandmother. Both are so incredibly maternal and loving – they taught me the meaning of unconditional love. In addition, they both agreed that they wish they'd chosen a career, my grandmother would have liked to finish medical school, and my mom often wishes she became a teacher. Knowing this helped allow me to follow my dreams when it comes to the career aspect of my life.
What advice would you share with a new mom or other moms?
Have a regular date night with your partner. It may not always look the same, but I make sure that my husband and I go on a date night every single week without fail. Keeping your marriage first and fun resets your week and allows you to be friends just as much as partners in parenting. When you are happy, your children can see and feel it.
We love supporting local businesses – favorite places in Fairfield to…
Have Dinner with Family: Colony Grill
Grab a Drink with Friends: Centro
Have a Date Night: Brick Walk Tavern
Spend time together as a Family: Walking to get ice cream in town, typically Sunny Daes, Saugatuck Sweets, or 16 Handles
Outside Activities: Trail walks with the family
Grab coffee: Donut Inn…Cinnfully Nutty Coffee…it will change your life! HA!