We recently met the sweet face behind LemonHoneyJasmine; Anne Truman, and knew she'd be a great fit for our Meet a Mom interview! She highlights great businesses in Fairfield while juggling 3 kids at home, so it was great to be able to sit down and chat to learn more about how this all started!
Where are you originally from and how long have you been in the area?
I grew up in a small town, south of Buffalo, called Allegany, NY. Think cows, rolling hills, and farm land. We've lived in Fairfield for 5 years.
Children / Age (s)
Leo (age 7), Hank (age 5), Jane (age 21 months)
One thing people would be surprised to know about you?
I speak 5 languages!  JK.  I have enough trouble forming coherent thoughts in English. Mom brain to the max over here! Hmmm…a surprising fun fact? My first job when I turned 16 was at a snowtubing mountain, hooking the tubers up to the lift.
One thing you wish someone would have told you about motherhood?
Prior to motherhood, there were soooo many warnings about the lack of sleep, the loss of independence, and the toll it can take on your marriage.  There were a lot of messages that came through as "enjoy your freedom while it lasts!".  It's funny how no one told me how my capacity to love would basically multiply times on thousand.  With each child that I've had, I was truly in awe how much more love my heart, body, and soul were capable of giving.  It's not all doom and gloom, y'all!
Favorite local things to do in Fairfield?
The 4th of July beach fireworks at Jennings are MAGIC, aren't they?  I love ordering pizza to Sasco during the summer and watching the sun set.  I love how the community congregates at the University and Gould Manor (and all over town!) after a good snow fall to sled together.  I love Sand Jams.  I love Silverman's in the Fall for pumpkins and to make the rounds visiting the animals.  I mean, I could go all day listing my Fairfield favorites!
Do you have a favorite family friendly restaurant?  Date night?
Colony (Pizza) when we go with the kids!  That pizza.  Sigh.  It's the stuff of legends.  And I love their cinnamon/sugar rim with Pumpkinhead beer in the fall.  Without the kids, we love the Whelk.  We go there over and over again.  If people are going to get huffy about that not being IN Fairfield then I would say Bonda.  My husband makes fun of how much I spoon over their burger, but it is that damn good.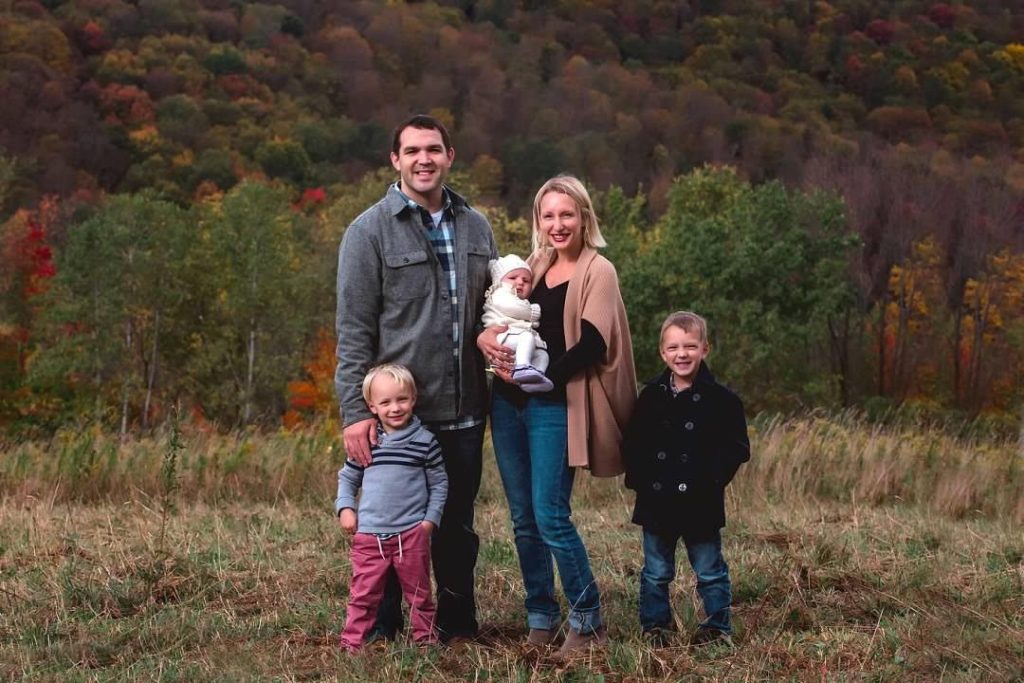 What is your go-to activity for your family?  For yourself?
My husband is from the same small town as me, so we absolutely relish having so much at our fingertips.  Out go-tos are Yankees games, The American Museum of Natural History, The Peabody Museum, and The Norwalk Aquarium.  We love getting out!  There's less bickering between the sibs and we all come home fulfilled from a full day of activity.
Funniest part that you've learned about parenthood?
I guess the funniest thing is how much you THINK you know before having kids.  I remember after I had my first son, I apologized to my sister (who had kids a few years before me).  I was like "Oh my god, I'm so sorry.  How did you not hate us?"  (for being insensitive to what she was dealing with, for not understanding that no, a 7:30pm dinner reservations is not ideal for a 3-yr old).  She actually laughed it off but, I was like "Noooow I get it."
Name one thing you regret when learning the ropes of parenthood and what you learned from it?
I mean, you can't "regret", per say.  The mistakes you make along the way help you become better parents.  Sure, do I think holding off on potty training helps the process overall?  I do.  But I did the laundry.  Whatevs.  Now we know.  Do I think the smaller birthday parties with just one or two friends makes more sense than blowouts with 30 kids?  Personally, yes.  But at the time, you do what you think is right.
Tell us about your job, when & why you started, and the reason behind it?
I started @LemonHoneyJasmine because I love writing.  Point blank,  My professional background is in PR and after I had kids, I missing using that skill and the creative part of my brain.
How does starting and growing a business work when you have children and another demanding job?
I started almost exactly one year ago and of course, it's a juggle.  Especially because I don't "leave for the office."  My writing is embedded in our day-to-day life, and I have to carve out time for it.  BUT I love having the liberty to focus on the brands, stores, things, places, that I choose – as opposed to a client dictating my output.  And I mean, doesn't the juggling go hand-in-hand with parenthood as whole?  You're constantly shifting priorities, focus, attention, and just trying to keep all the balls in the air.  So this is our circus…and we are the clowns??! Crap. Wait.  No!  Ringmasters! Yes, that's better!!
Best advice for moms who experience the inevitable MOM GUILT handling a career and a family?
I acutally think it's pretty simple: stop being so hard on ourselves.  The tricky part to that, is it's easier said than done though. I have to remind myself, "Chill out, Anne.  YOU are putting this pressure on yourself.  No one else."  I've come to realize you can't be awesome at everything.  You have to be wiling to let things go.  And embracing and laughing at your shortcoming does wonders.
Who has most influenced you to be the mother you are today?
My parents!  Don't teachers make such great parents?! I feel like their profession is parenthood-in-training!  My mom taught high school math for 35 years.  My dad was a high school guidance counselor for nearly the same amount of time.  I think all that experience dealing with kids made them pros at dealing with the good, the bad, and the ugly when it came to raising 4 kids (I'm the youngest of 4).  I picked up different things from each of them.  My mom was a master of making holidays special and continues to thrive on the energy of the house-full.  My dad nurtured a love for reading that spills over into my parenting on a daily basis.  His unwavering support for whatever we set out to conquer is also admirable, as I now encourage my kids to reach, learn, stretch, and DO!
What advice would you share with a new mom or other moms?
Honestly?  You need a mom tribe!  You need women who you can lean on.  Raising kids is a journey of ups and downs and you need support.  You have your spouse, but there's a different kinship in the friendship from other moms.