In the blink of eye, your family is changing.  Your children are growing up, life events are happening, and what better way to remember these beautiful moments with your loved ones than with timeless photographs.  To capture these fleeting moments is something that these 6 local photographers are so talented at and we are so excited to share their talent with you!  We hope that by showcasing these amazing photographers you can take advantage of their local talent and make the time to create a special moment for you and your family to cherish forever.
Dave Dellinger Photography
Dave Dellinger is a local wedding and portrait photographer with a colorful and energetic style. With a background in fine art and graphic design, his creativity knows no bounds.
Based in Westport, CT, Dave and his team are ready to create outstanding visuals for you and your family!
Website: davedellingerphotography.com
Instagram: @davedellingerphoto
Email: [email protected]
Katie Pugliese Photography
Katie is an on-location, natural light photographer specializing in newborn and family photography. As a mom of littles herself, Katie's photography takes a natural approach to capturing the love between families, the big personalities from tiny humans, and the joy that radiates when you have fun with one another.
Newborn sessions take place in the comfort of your home where your precious baby and your new found love are the spotlight. Family sessions take place at your home, the beach, your favorite park or anywhere you're ready to have some fun and make memories.
Katie believes in the power of print and loves designing custom wall galleries and keepsake heirloom albums for her clients.
Kelly Morgan Photography is a custom, full service photography studio specializing in maternity, newborn, and family portraiture.  With a mixture of lifestyle and fine art photography, I aim to create images full of emotion and beautiful reality.  I believe strongly in the power and treasure of a tangible print and provide a carefully curate line of quality artwork and heirlooms for your home.  I take the time to invest in my clients to ensure the success of each portrait session.  Mamas, your stress stops here.  From choosing your clothes to hanging up your portraits, I am with you every step of the way.
Every family that I work with, ever moment that I capture, is an honor.  However, my biggest honor is when a client is thrilled with his or her photographs.  That is why I do what I do.  Your life is beautiful and it is worth remembering.
Kristyn Miller Photography

Hello there, lovely! I'm Kristyn.
I'm a (very caffeinated) momma, a suburban farmer, a chicken lady, a lover of joy and poems and slow cozy mornings, and a total homebody.
I help my clients savor the soulful, candid, real-life magic moments of their lives – from engagements and weddings to the arrival of a new little one and all the family joy that comes with it. I have a love for natural light, and I shoot all my sessions with this in mind whether it's in your home, in a natural light studio, or outdoors in a location special to you. If you're looking for photographer to help you capture those unscripted take-your-breath-away-at-their-simple-loveliness moments with the people you love most, let's chat!
Website: kristynmiller.com/
Instagram: @kristynmillerphotography
Facebook: @kristynmillerphotography
Email: [email protected]
Lindsay Fairchild Photography
Lindsay is a mom of two littles ones who took endless amounts of photos of her own kids.  She made a genuine effort to remember all the milestones, with the vision of being able to share these with her children as they got older.
Her passion for photography though is not just about the milestones or the holiday card, its about the small moments in between.  The not so big ones, like a random hug, burst of energy, a secret being told, a reach up to be held, or a hand on the back of a loved one.
She has a real desire to capture people and families in their most raw and authentic moments.  She makes an effort to connect with her families in order to make their experience a positive one.  Lindsay has a lot of past experience working with children and teenagers, and now as a mother of her own children, she puts her best effort forward in making sure children and families are comfortable.  Her ultimate goal is to capture connections and turn those connections into something that can be felt and held onto forever.
Website: lindsayfairchild.com
Instagram: @lindsay_fairchild
Facebook: @lindsayfairchildphotography
Email: [email protected]
Milena Cerqueira Photography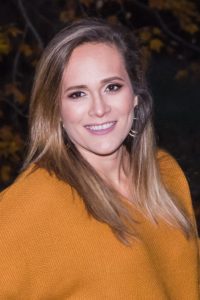 Milena started with photography in 2011 and her 2 beautiful girls are her biggest inspiration for her work.  The love and dedication she has for her work made her passion become marked in her photographs.
Website: milenacerqueiraphotography
Instagram: @milenacerqueiraphotography
Facebook: @milenacerqueiraphotography
Email: [email protected]